Café & Bar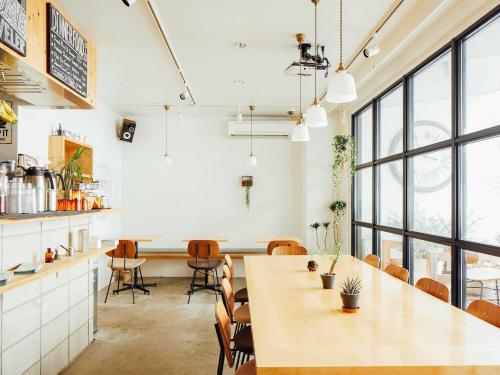 Enjoy delicious breakfast at our warm wooden designed café and our spacious terrace. You can also use these spaces to read, work or talk under the natural light. Check out our guidebooks and maps that can help you plan your adventure of the day.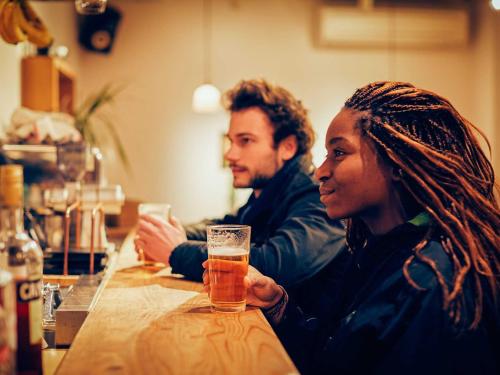 At night, the café turns into a mellow bar offering a variety of local and international drinks - which many of them are offered for free to our hotel guests. Have a chat with our international staffs, mingle with fellow travellers or enjoy a glass all by yourself.
Kitchen & Dining Area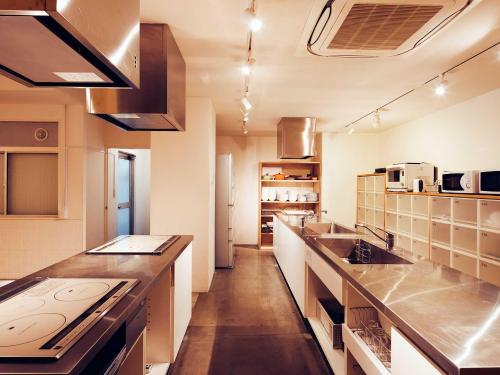 Stoves, refrigerators, rice cookers, microwaves, an espresso machine…. our shared kitchen is equipped with all items and utensils you may need. It is open 24 hours so use whenever you are craving some quick snacks.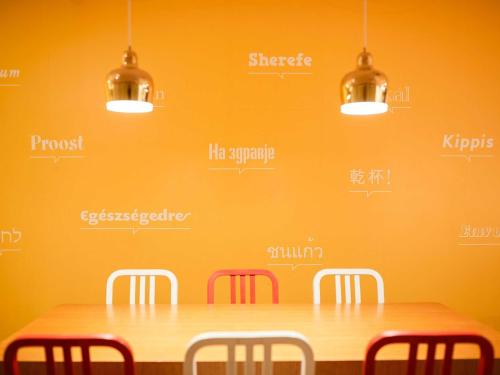 At the spacious Dining Area, there are two tables that can seat 12 people. Enjoy your food at either here or in your own room; just don't forget to do your own dishes!
Terrace & Rooftop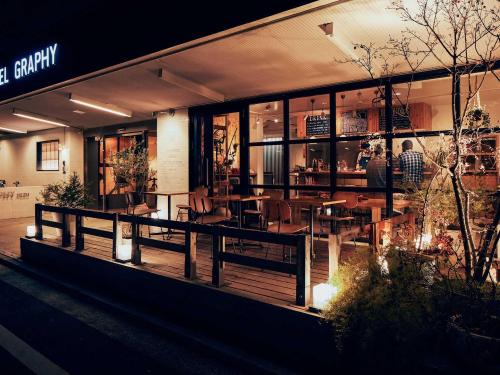 Located in the middle of a quiet residential area, our outdoor terrace provides relaxing atmosphere. Either in the crisp morning or warm evening, take your food and drinks to our outdoor terrace or rooftop.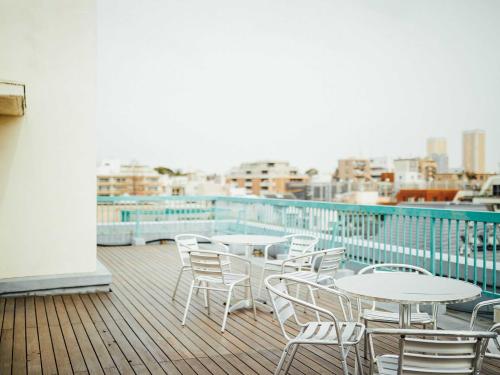 The rooftop boasts a beautiful view, overlooking the quiet neighbourhood with the tree tops of Ueno Park, and in the distance the glamorous Tokyo Skytree standing as a reminder of modernisation - and as a colourful beacon in the night. 
Lounge & Tatami Studio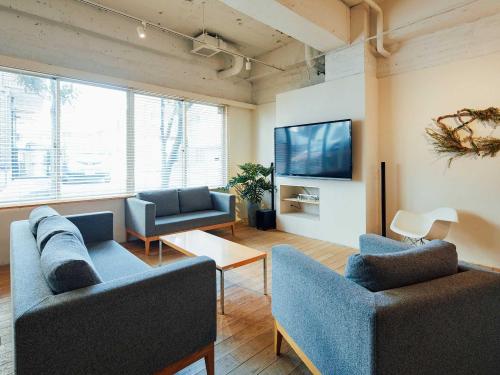 The sofas, round table, and quiet den complements the homely decor of our Lounge, making it a pleasant area to sit and chat, play games or indulge in a good book. Our big-screen TV offers additional entertainment and you can also use our two Mac desktop PCs free of charge anytime.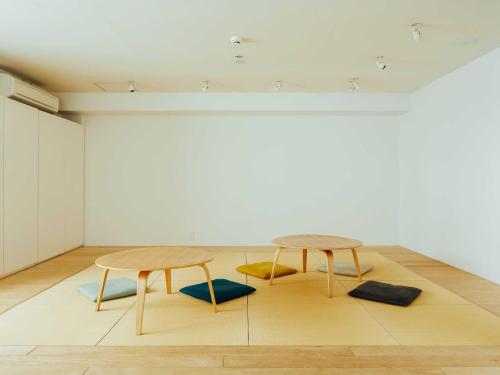 Our multi-functional Japanese-style tatami room provides a comfortable place to eat and relax. Sometimes it turns to a yoga studio, and a few times a year it becomes an art exhibition of Japanese artists too!
Other Facilities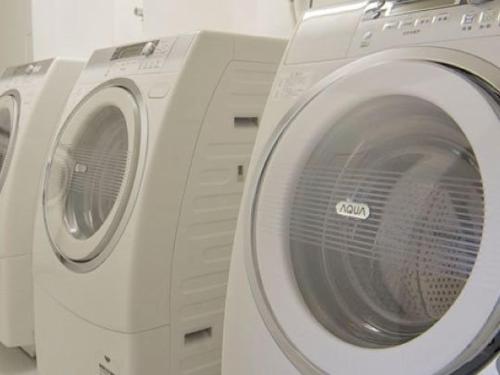 Apart from above, we have shared coin laundry, bathroom, toilet and beauty room for quiet relaxation.